27 Aug

Amy and Oliver

Amy was a guest at the Ronald McDonald House of Delaware in its early days. Born with a rare skeletal dysplasia, she began receiving treatment in Delaware in 1993 and stayed at the House intermittently for many years.
She recalls staying at the House, sharing how wonderful it was for her family to all be together after they traveled from Washington, D.C. for her care. Amy stayed at the House with her parents and two sisters and remembers how her family would take "shifts;" some stayed by her side at the hospital while others were able to get much-needed relaxation time at the House.
Staying at the House also meant meeting new friends and people from all over the world. "We remember everyone we met at the House," Amy shares, "It really built a community- both for affected children and their siblings."
Often, a great deal of focus is on the child who is receiving treatment at the hospital, but just as importantly, siblings are a huge part of families' experiences at the House. Amy's sister Emily shares fond memories of staying at the House, saying, "I always remember our visits as very enjoyable- and this might be weird to say- but they were almost like a vacation. There was a huge playroom and I especially remember McDonald's dinner nights. Looking back, there were so many things that made the stay so much easier on parents." Emily also remembers the Treasure Chest, where patients and siblings can get a new toy upon arrival, which is still a guest favorite!
Amy is currently a pediatrician and credits her inspiration for her career path to her experience during her childhood treatment. "Interacting with people at the hospital and the House is what made me want to become a physician," she says.
Now, almost 30 years later, Amy and her family are once again occasional guests at the Ronald McDonald House of Delaware. Amy is mom to five-year-old Oliver, who has the same skeletal dysplasia as she does. Oliver was born in 2016 and had his first visit at Nemours Children's Hospital, Delaware when he was just seven weeks old. "It felt like coming home," Amy says of their return to Delaware and the House.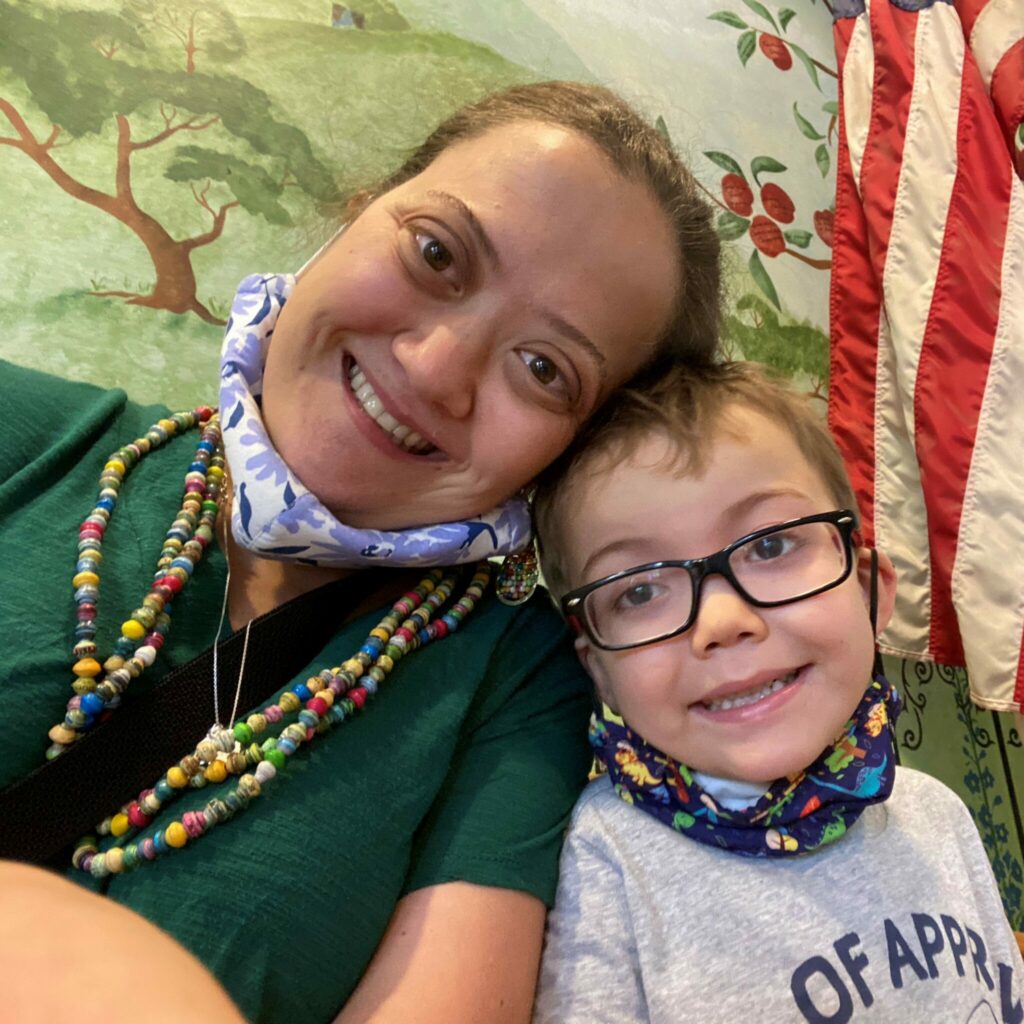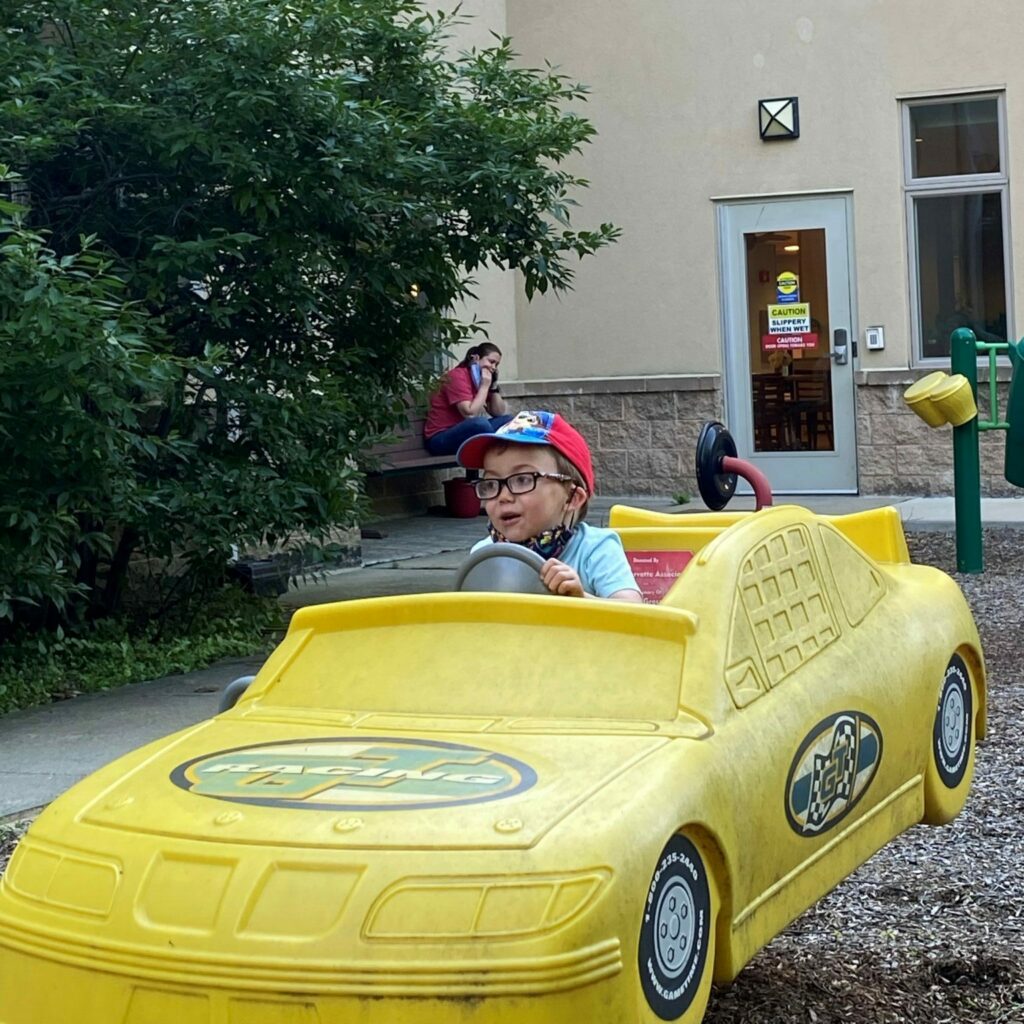 Their family is now expecting Oliver to soon receive the same surgery that Amy did when she was nine years old and they take comfort in knowing that the House is there for them. "Staying at the Ronald McDonald House means just one thing we don't have to worry about."
And just like Amy shared her experience at the House, Oliver, too, looks forward to coming to the House to enjoy the Treasure Chest, delicious meals, and playrooms.