23 Mar

Paredes Garcia Family Story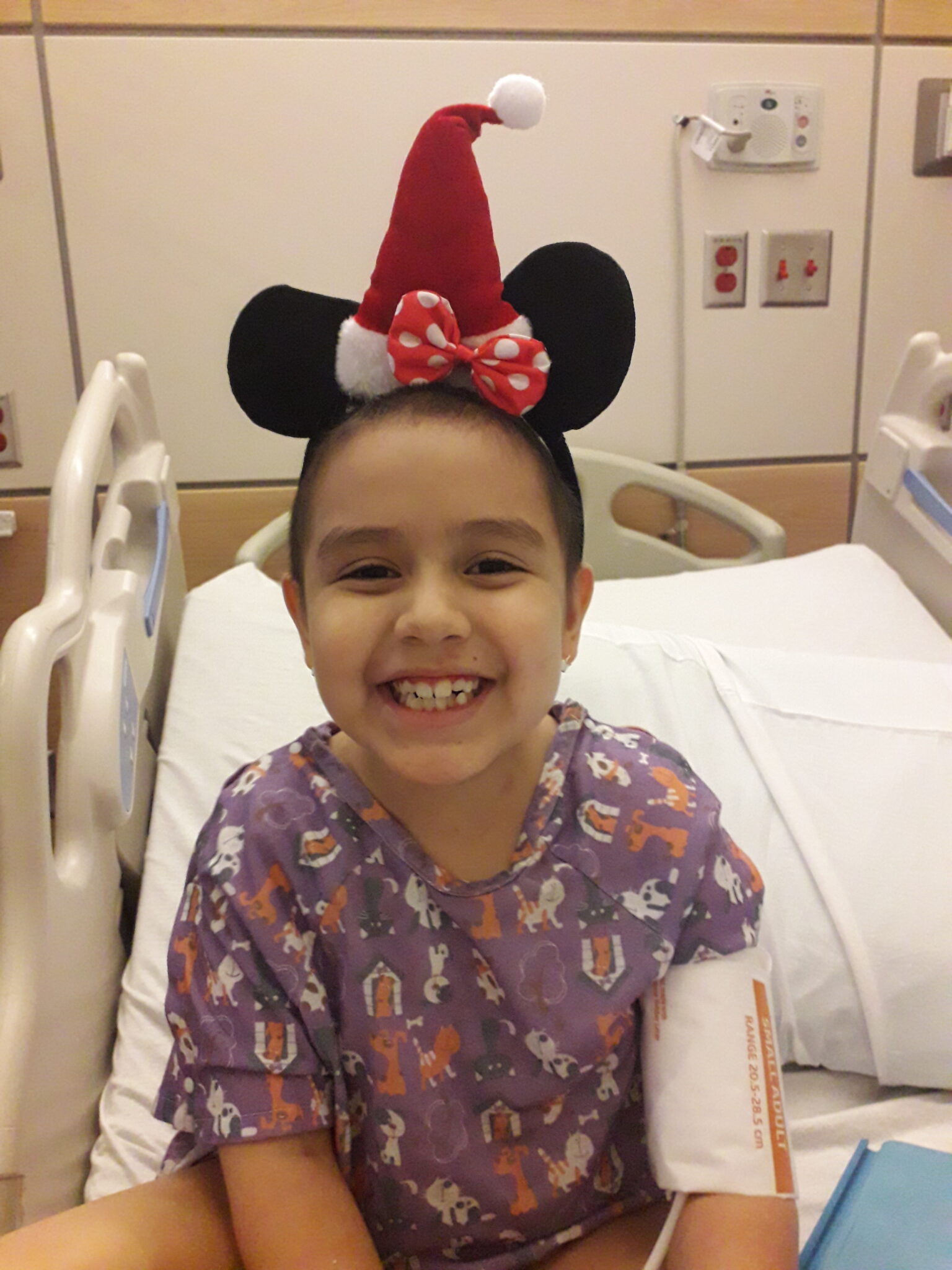 At just three years old, Emma Paredes Garcia was diagnosed with Acute Lymphoblastic Leukemia (ALL). After 3 years of cancer treatment, Emma's family was devastated to learn that she relapsed in 2020. "I was devastated and dejected, I had a good life, my child was healthy and happy and suddenly my little girl relapsed", says her mom Paola.
Emma Paredes Garcia and her family are from Quito, Ecuador. After three years of undergoing chemotherapy treatment for her ALL, it was apparent that Emma needed a much more complex treatment to battle this disease: a bone marrow transplant. To get this specialized procedure, Emma and her family would have to pack their bags and travel more than 2,000 miles away to Wilmington, Delaware.
To make matters worse, Emma and her mom were planning this trip in the throes of COVID-19, when travel restrictions and shut-downs were imminent.
Emma and her mom, Paola, made the long trip to Wilmington, Delaware to begin preparation treatment for the transplant at Nemours Children's Hospital, Delaware. "I believe in God and I think he put angels in our way, and it was the reason we found Nemours. It is a miracle for me to be here." For Emma to get her transplant, she first had to be in remission. Upon arrival to the hospital, she began CAR T-Cell therapy. The side effects were intense, and Emma spent more than 100 nights in the hospital that time- twice in the Pediatric Intensive Care Unit (PICU). Through this, Paola speaks fondly of the doctors and nurses at Nemours Children's Hospital, Delaware. "The physician's team is talented and clever, and I appreciate they have the patience to explain to me what is going so that is easy to understand. They always answer all my questions. Nurses are like angels on the earth and they have been so sweet to us."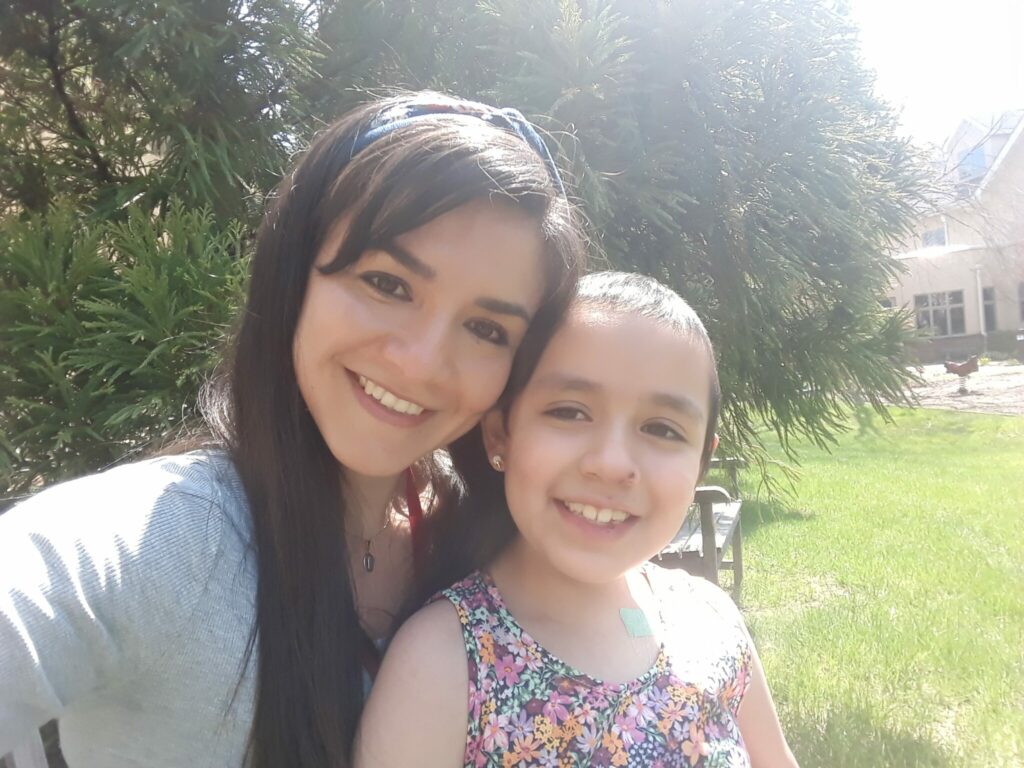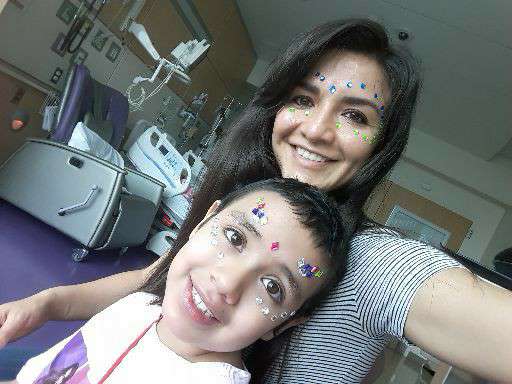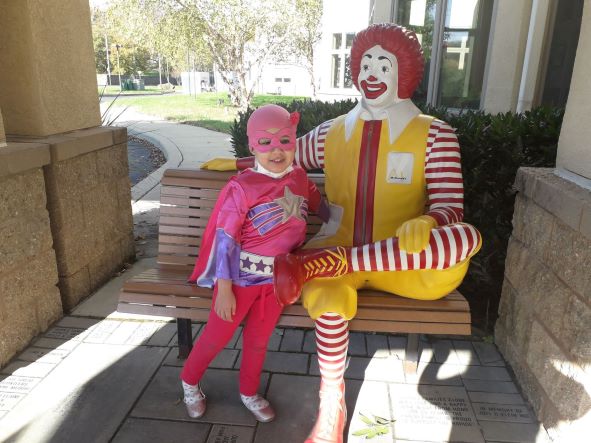 Emma was finally discharged from the hospital to the Ronald McDonald House of Delaware to recover and prepare for her transplant. During this time, Emma and Paola get some bad news. "I received a call from Emma´s attending doctor and she said Emma was not in remission again, Emma and I cried that day, and again I thought we were on the bad side of statistics."
After Emma's third relapse and rounds of treatment, she went back into remission and was finally able to receive her bone marrow transplant in May of 2021! "Emma is a warrior, she fights for her life, she wants to live…I am so glad I get to be Emma´s mom" She has since been staying at the Ronald McDonald House recovering.
After 9 long months of being far away from home and family, Emma got a birthday present she will never forget: A visit from her Grandmother, Doris. "Emma was missing my mom a lot, they have a close relationship, my parents helped me a lot in Emma's treatment in Ecuador while I was working" Paola shares. Doris was able to check-into the House and stay for 5 months. "I am grateful to the House for letting my mom stay with us, it was the best gift for Emma on her birthday."
For Emma's family, staying at the Ronald McDonald House meant receiving the life-saving treatment Emma needed. "Staying in Ronald McDonald House is another miracle for me", Paola shares.  It also meant making life-long friendships. When Paola and Emma checked-in, the House was under strict COVID-19 restrictions. While these restrictions were necessary to protect the vulnerable population staying at the House, they could also be isolating for families. Regardless of the COVID-19 restrictions, Emma and Paola were still able to make friendships and connections that they will carry with them for a long time. "I won't forget all the memories, all the volunteers, all the families I have met in the House, all the friendships I have built"
Although Emma and Paola will be at the House for a while, they are always smiling and keeping positive. "Emma is a sweet, clever, witty, and perky girl. She has learned to enjoy her life even though the treatment…Emma and I have learned to be happy in the middle of the circumstances we have had to live in. Happiness is not a goal; it is an everyday decision."