Every night between 5:30 -7:30pm, we offer our guest families a nutritious dinner to enjoy. With the Dinner Cleanup volunteer opportunity, volunteers help by serving dinner, cleaning the kitchen area by wiping down tables and chairs, sweeping floors, running dishwashers and packaging leftovers for our community refrigerator.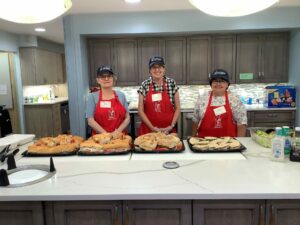 This is a great opportunity for families and is open to individuals and small groups (No more than 3) who are 12 years and older. Anyone under the age of 16, must be accompanied by an adult who volunteers as well.
Interested in Dinner Clean-Up? Get started by filling out the form below.