28 Jul

Raymond

In 2020 when Raymond was just 15 years old, he was diagnosed with Spindle Cell Sarcoma in his leg. Spindle Cell Sarcoma is an extremely rare type of tumor that typically starts in the bone. Shocked by this news, Raymond's family sprang into action and found the best place to get treatment- an hour and a half away from home in Wilmington, Delaware.

When Raymond was first diagnosed, he had two surgeries at Nemours Children's Hospital, Delaware, followed by eight weeks of physical therapy. After all that, Raymond's family was relieved to learn that he was finally in remission.

In August of 2021, Raymond's family got the news that the cancer came back- and this time, it spread to both of his lungs. Raymond was diagnosed with Bilateral Metastatic Lung Cancer. After this devastating diagnosis, Raymond started chemotherapy as soon as possible in September. His schedule consisted of four days inpatient chemotherapy at Nemours Children's Hospital, Delaware every three weeks, followed by weekly labs and multiple inpatient admissions in-between. The first 3-5 days after discharge from inpatient chemotherapy were always the hardest for Raymond. He was fighting fatigue, nausea, vomiting, and dehydration.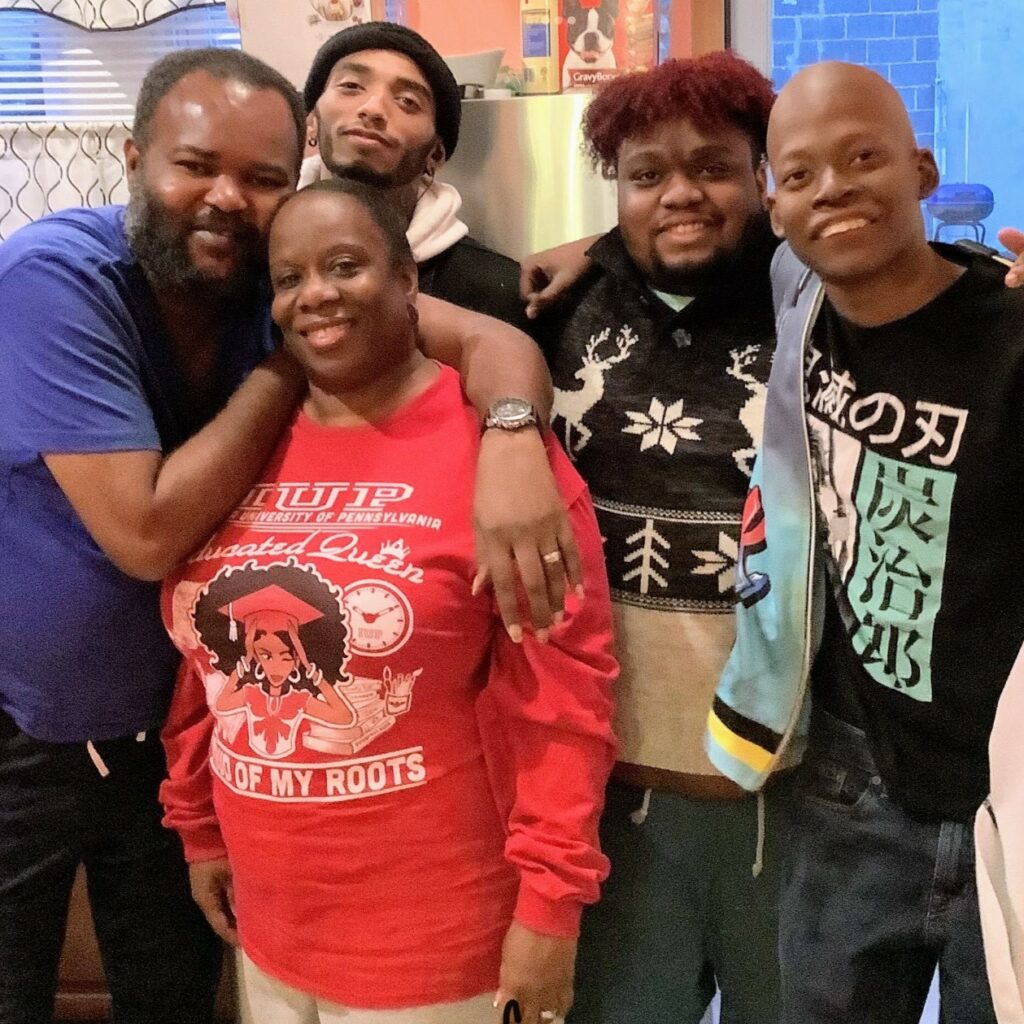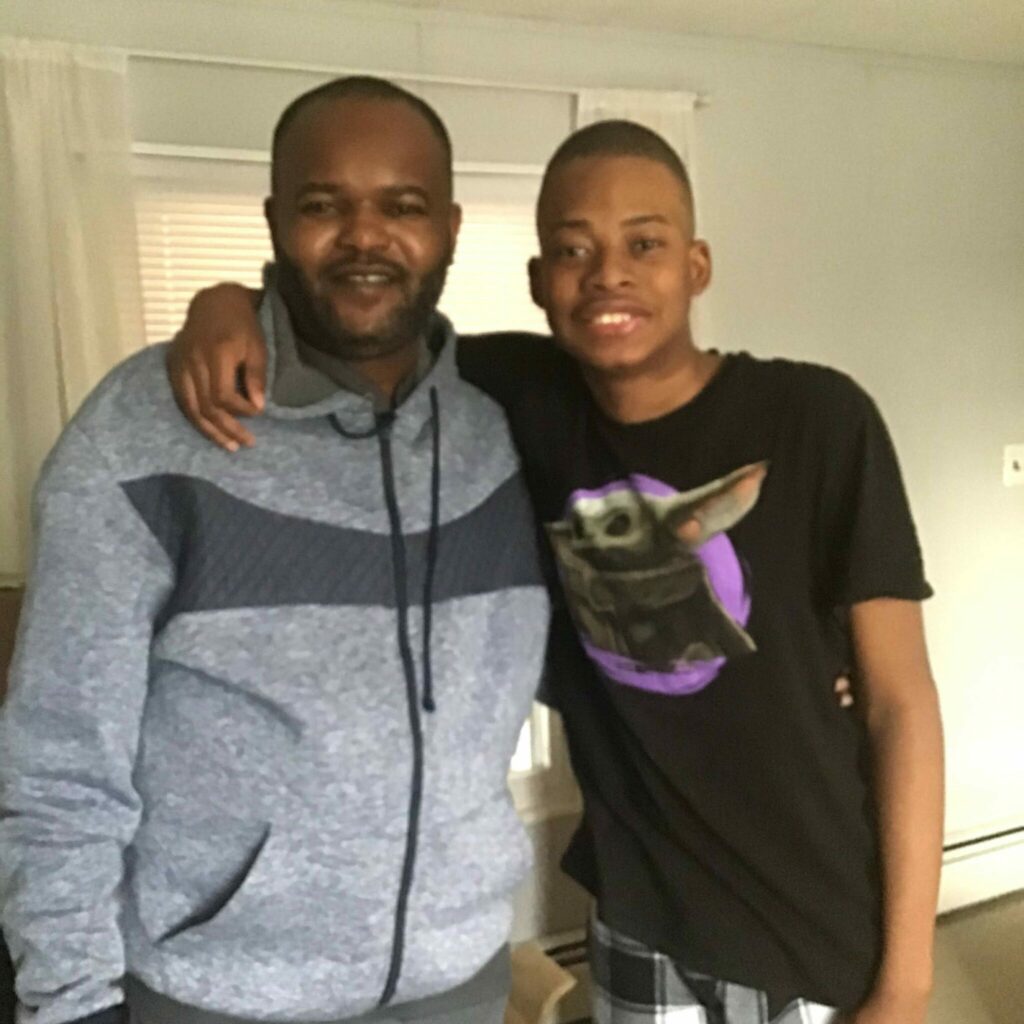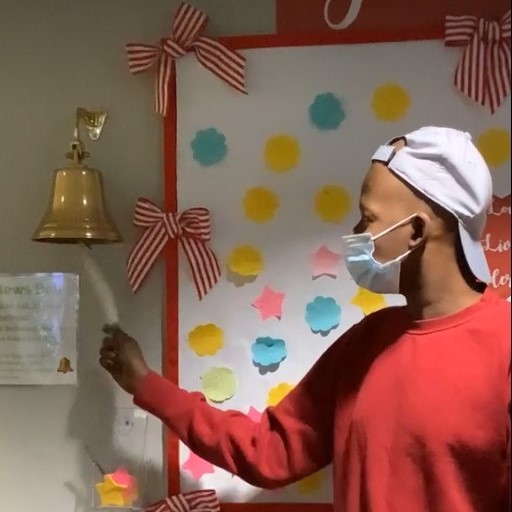 Due to planned and unplanned admissions, physically attending school became a challenge. "We had to enroll him in online school due to his constant hospital stays," recalls Raymond's mom, Barbara. Barbara called the Ronald McDonald House her "home-away-from-home" during this time. Dad, Rondell, stayed bedside with Raymond in the hospital whenever possible.
For Raymond's mom, staying at the Ronald McDonald House of Delaware meant having a restful place to stay that didn't break the bank. "Having the time at the RMH allowed me to get the proper amount of rest that I needed so that I could be there for my husband and son." The other alternative? A hotel every few weeks for multiple days at a time. "Staying at a hotel for those inpatient days would have been very expensive. The constant trips back and forth (with gas and tolls) also added up. Staying at RMH has helped with all of these issues." A favorite memory Raymond has of the House was getting to visit our annual Holiday Workshop and go "Christmas shopping" for his family. "Allowing him to be able to go 'Christmas Shopping' for his family made him feel (so) good."
After four long and exhausting months of treatment, Raymond's cancer was in remission! "The day that Raymond found out that his cancer was in remission, he was allowed to come to the RMH to 'ring the bell'. That really meant a lot to him," Barbara remembers fondly. When families ring the Good News Bell, staff, volunteers, and families gather around to celebrate together. With Raymond almost always being inpatient- that also happened to be the first day most of the staff got to meet him. RMHDE was thrilled to be able to share in his celebration. It was a very special day!
Raymond and his family are feeling hopeful for the future. His last Chemotherapy treatment was in January and after that, he will have weekly labs and monthly oncology appointments to keep track of his progress. "Our hope is that the Cancer stays in remission…and we wait for the day that Raymond is CANCER-FREE!"