04 Oct

The Travelho Family Story

Brandon Travelho has Achondroplasia- a form of dwarfism. "It was stressful finding out," His mom Nancy shares about the diagnosis he received as a toddler. After his diagnosis, his family felt like they did not know what to do next. "We were handed a pamphlet about LPA (Little People of America) and had to figure it out from there. We had to go home and Google Achondroplasia."

After connecting with LPA and joining support groups on Facebook, the Travelho family started learning what they needed to know. Their online connections resulted in a personal referral that led them to Dr. Mackenzie and Nemours Children's Hospital, Delaware. Nancy remembers an early conversation with Dr. Mackenzie when she asked him if Brandon could get leg braces like Forrest Gump. He responded, "People aren't tomato plants!"

"We used to come every six months for appointments," says Nancy. "We've had a lot of appointments over the years and we're here now for implants and to readjust others from his eight-plate surgery two years ago."

Brandon, now nine years old, remembers his eight-plate surgery and the physical therapy that followed it. "It was really painful for him," says his mom. "Yeah, I asked the physical therapist to go get her boss because I wanted her to be fired it hurt so much!" Brandon shares with a laugh.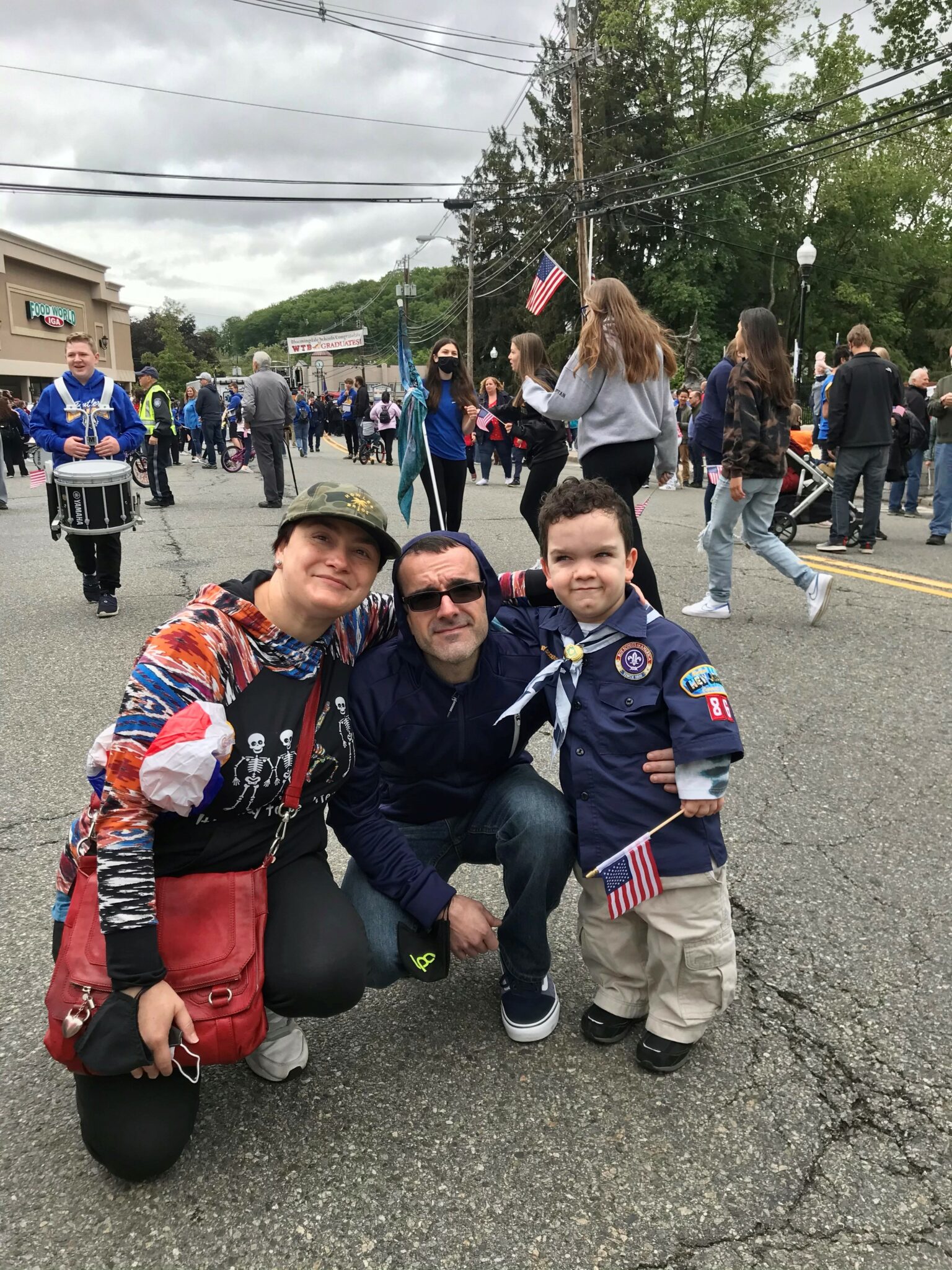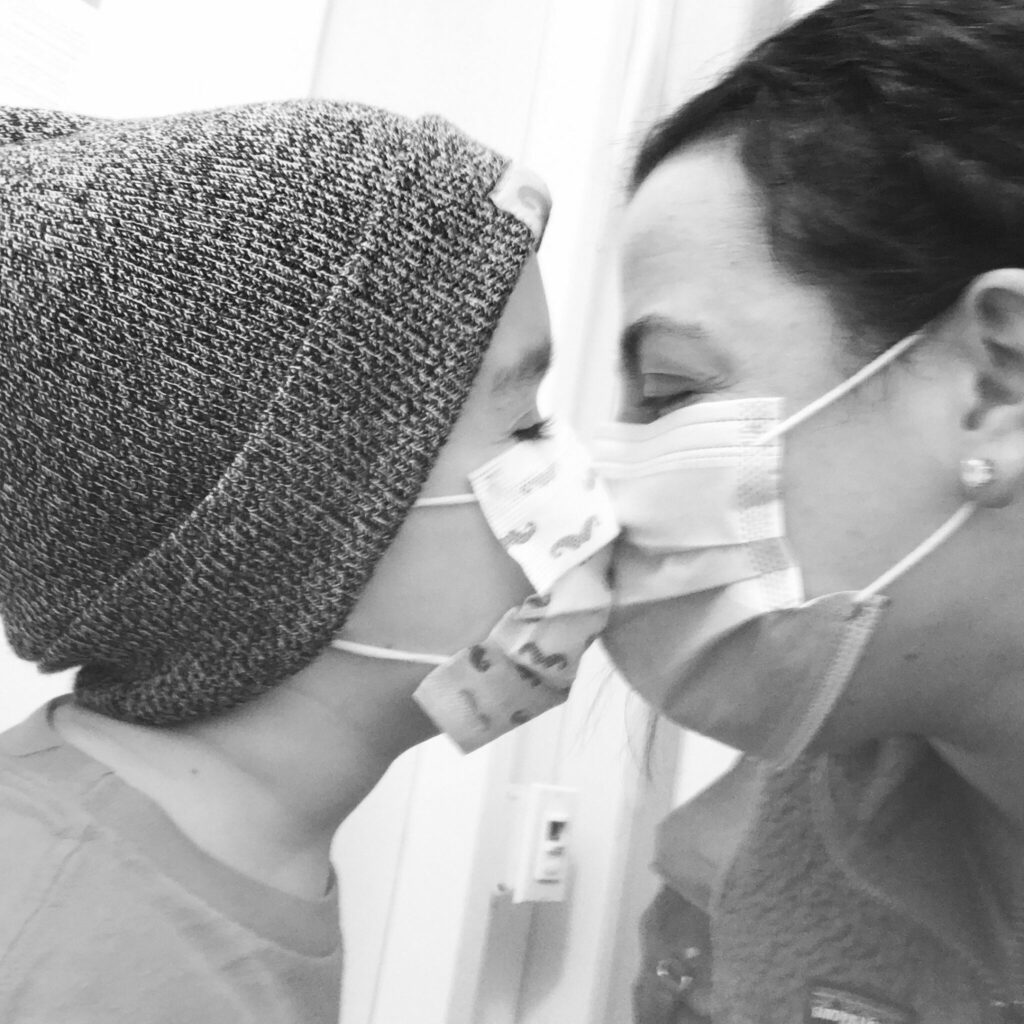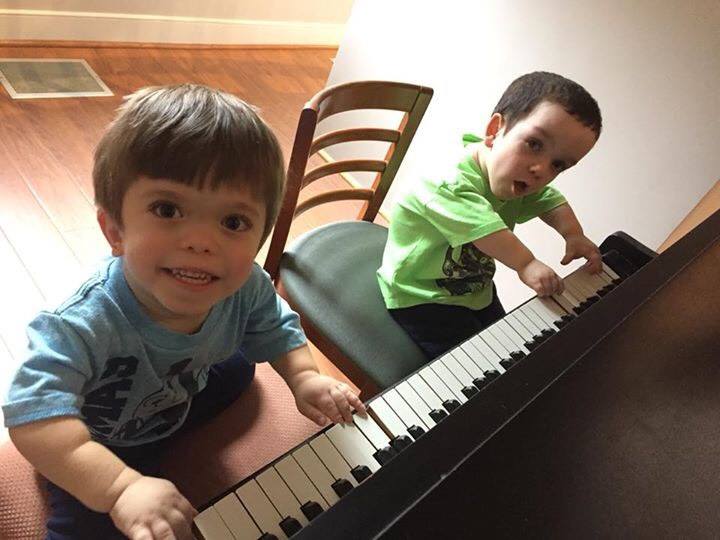 Brandon and one of his friends from the House, Ryan
Over the years, the Travelho family has stayed at the Ronald McDonald House of Delaware when Brandon has had appointments or surgeries. Bloomingdale, New Jersey is home for the Travelhos, which means a three-hour drive to Nemours. Having the House right across the street means convenience for Brandon and his parents- but it also means a lot more.
"Brandon makes new friends every time we are here," shares Nancy. In fact, Brandon calls his buddy Ryan, who has the same diagnosis, a "forever friend." Nancy has also connected with Ryan's mom and considers her a great friend and support. "Meeting other parents here is something you don't get at a hotel," she says, "It's like free therapy."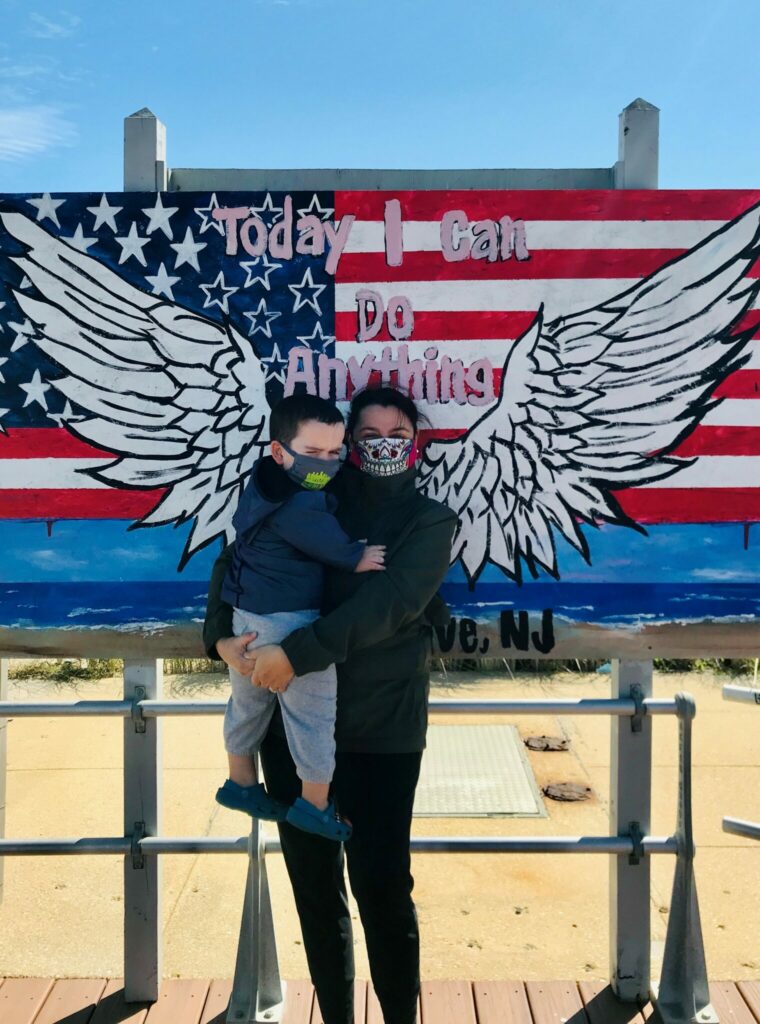 For the Travelhos, the biggest impact of the House has been the people. "We are people-people. We have met and learned from so many families," says Nancy, "and we have learned that things are never quite as bad as they seem." She recalls a time when Brandon was playing in one of the playrooms at the House and met a new friend who had no limbs. "They were just playing together like average kids and having a great time. It really puts things in perspective."
Nancy also shares that they had to stay at a hotel instead of the Ronald McDonald House for one visit. "Their restaurant was closed, we had to go out for food, and it just wasn't the same," she says. She says that the little things- like the supplies of snacks and the volunteers who are always brewing fresh pots of coffee- make all the difference.
Brandon will return to Nemours Children's Hospital, Delaware, next year for another surgery to continue to help straighten his legs. The ultimate goal is for his legs to be straighter and for his pain to lessen. Already the family is encouraged that Brandon's one severely bowed leg has completely straightened!
Brandon hopes that one day after he is fully recovered from his surgeries, he can visit a trampoline park. "You know, those really cool ones- where they have all of the trampolines!"