Our Adopt a Room program is a year-long sponsorship of one of the 50 guest rooms in our Ronald McDonald House  Your contribution will help to defray the cost of operating a guest room.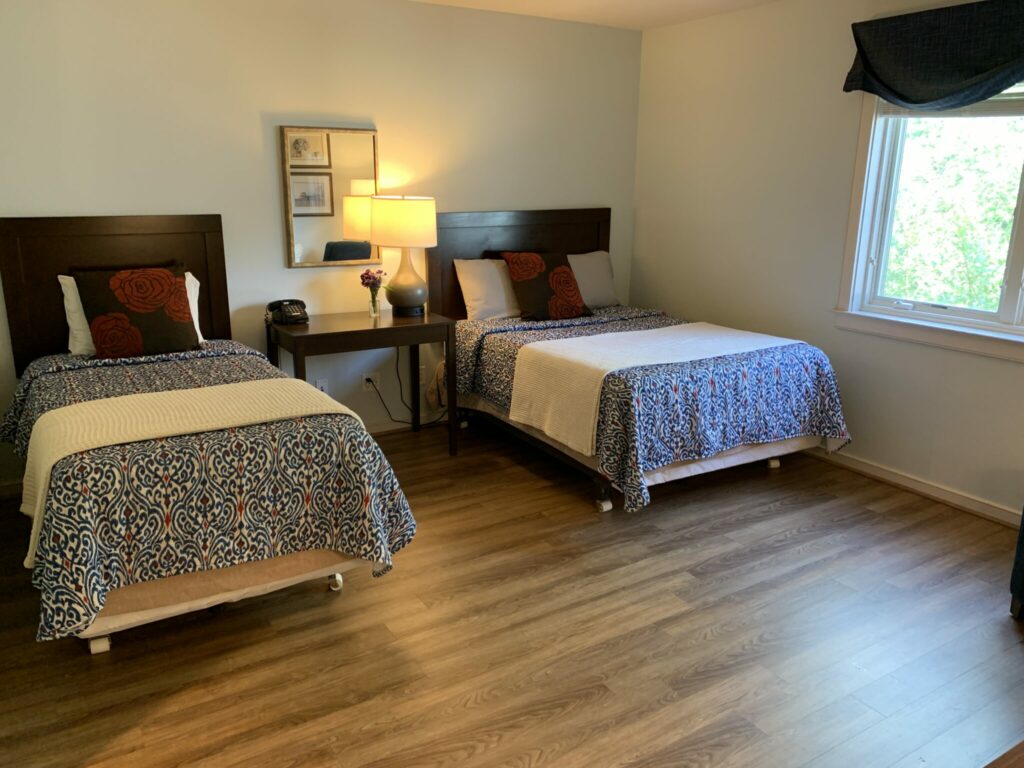 Adopting a room will directly impact the lives of many families who will call this room "home" while their child is receiving medical treatment at a local hospital.
Families drop everything when their child becomes seriously ill or injured, and treatment can often last for weeks or even months. Adopting a guest room will help underwrite the cost of their housing, enabling us to serve families at a time when they need it most.
Thank you to the individuals, corporations, foundations, and community groups who have made a gift of $5,000 to help defray the operating costs of a guest room for one year.
Anne Wright In memory of Rick Wright
Anonymous Angel
Bank of America (2 rooms)
Bruce & Lois Dolby
Coldwell Banker Realympics
Contribution given In loving memory of James B. Davis by Susan E. Ayres Davis
Deborah, David, Bennett & Carter Ross
Devon, Lauren and Brian Reed
Discover (5 rooms)
Dr. David Paul and Kathy Klein
Dr. Vijay and Ms. Sucharita Iyengar
DuPont
DuPont Capital Management Jeans Day (2 rooms)
Family Support Services – Masonic Charities of Delaware, Inc.
Grace Kleinbach, 'Kids 4 Kids' campaign (2 rooms)
Harrington Raceway and Casino (3 rooms)
Herbert and Kathryn Sweeney (2 rooms)
In honor of the Nemours rehabilitation patients and their families
In Loving Memory of our Beloved Da-Niece Monea Thomas
In memory of Heidi Jill Winters
In Memory of Peter J. McCarron
Incyte (2 rooms)
Kate Bradley & John Rowlands, in honor of our parents
Mark Harris
Masonic Charities
Meg & Dave Aument – in memory of Robert J. Peirce
Motorcycle Santa in Memory of Dave "Dtro" Troise
Motorcycle Santa in Memory of Frank C Kaszeta "Frank the Tank"
Nanticoke
Patsy and George Amlin – In honor of our grandchildren Jack, Lucy, Penelope and Cora Amlin
Rawden Joint Ventures
Rick and Cindy Rowland
Talleyville Fire Company
TD Charitable Foundation
Terry and Ben Smith
The Paddock – in memory of Anya Linnea Salus
WINNIE'S MARIS GROVE WINNERS